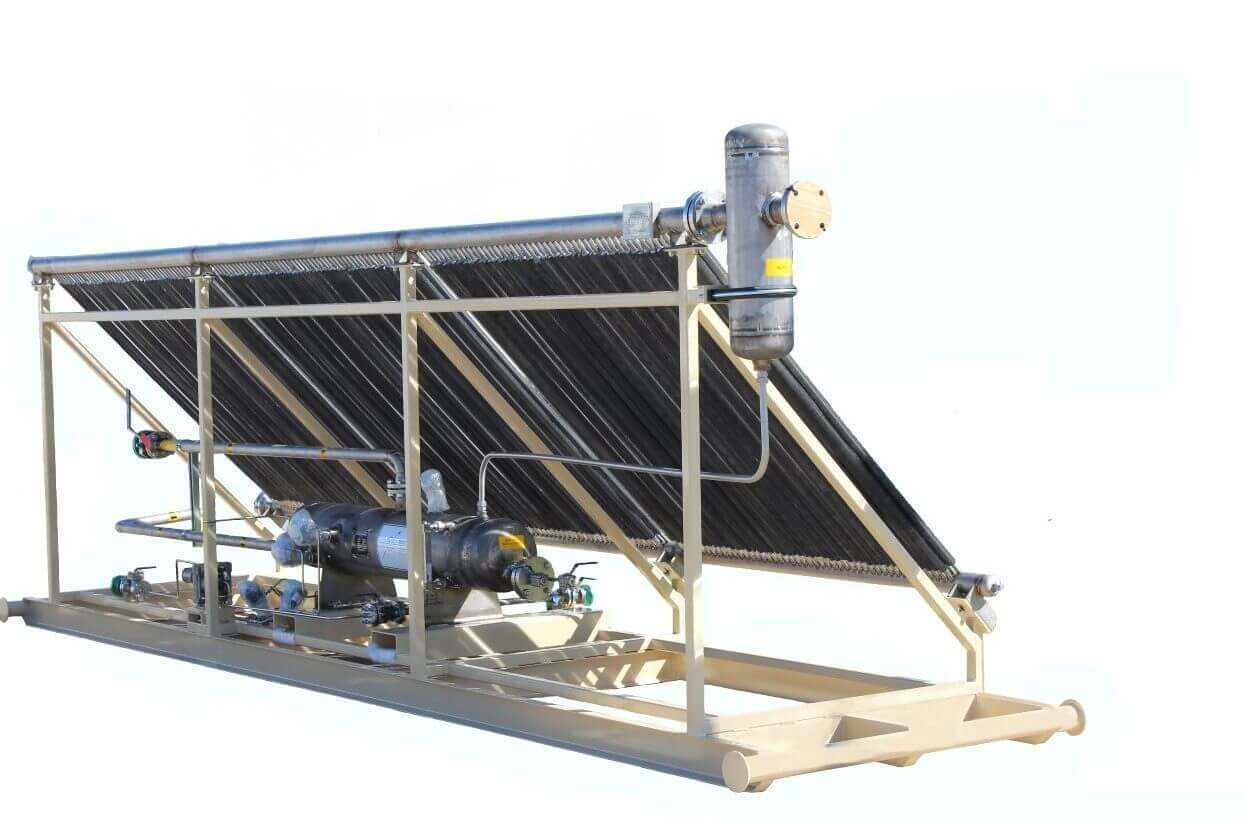 100 to 300 MBTU/hr Capabilities
Ratings based on 2500′ elevation, 3 MPH wind load
Capacities from 25 to 400 MSFCD (steam)
Ambient Temperatures to 110F
BTEX Gas Condenser and Vapor Recovery
The TESCORP "BTEX CONDENSER" Series systems are for application to meet EPA CFR 40, Subpart 0000 regulations and our customers' BTEX vapor recovery gas emission requirements. Designed and constructed for "wet/corrosive" gas applications utilizing all stainless steel components, TESCORP's BTEX CONDENSERs are compact, self-contained, fully automated systems complete with gas cooling and condensing heat exchanger, pneumatic condensate controls and positive displacement pneumatic pump.
The unit offers the following design and optional features:
All 316 Stainless Steel heat exchanger, inlet & discharge vessels and piping.
All pneumatic operated for use with either Instrument Air of Process Gas.
Natural Convection air cooling without any electrical power utilization.
Discharge vent gas flame arrester.
Winter heating element utilizing the site's hot glycol or oil to prevent freezing.
Pneumatic diaphragm pump with controls.
Discharge vent gas flame arrester.
The skid assemblies are designed for harsh oil field conditions.