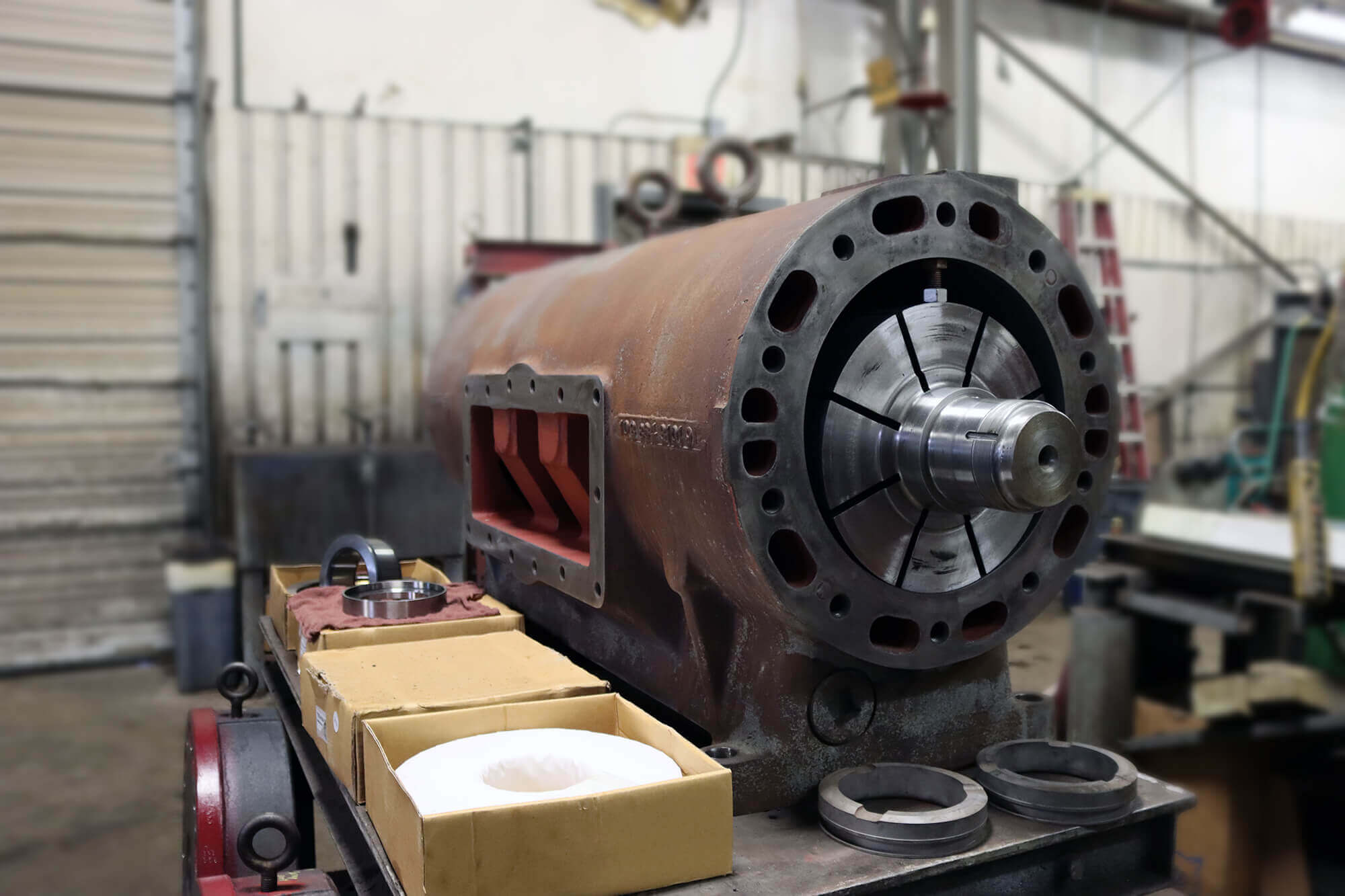 Compressor Remanufacturing, Rebuild or Repair
Since the inception of TESCORP in 1987, we have always emphasized the importance of servicing the products that we distribute and manufacture. TESCORP does have complete repair capabilities with machine shop facilities and trained, experienced personnel to repair and remanufacture compressor parts, components, and complete compressor assemblies.
TESCORP specializes in the total remanufacture of Rotary Vane, Rotary Screw and Reciprocating compressors. All repairs are per the manufacturers specifications and procedures to reestablish the original tolerances as required to meet their performance standards. TESCORP is the official service center for many compressor products and warranty's its services.
Our machine shop has specialized equipment and experienced personnel to refurbish even the largest compressor components and/or manufacture new replacement parts that may not be currently available.
TESCORP has the capabilities to re-bore cylinders up to 30-inch diameter and refinish or re-slot the largest rotors.
All TESCORP remanufactured compressors are guaranteed to meet the original manufacturers' performance. The remanufactured compressor is warrantied to be free of defects.