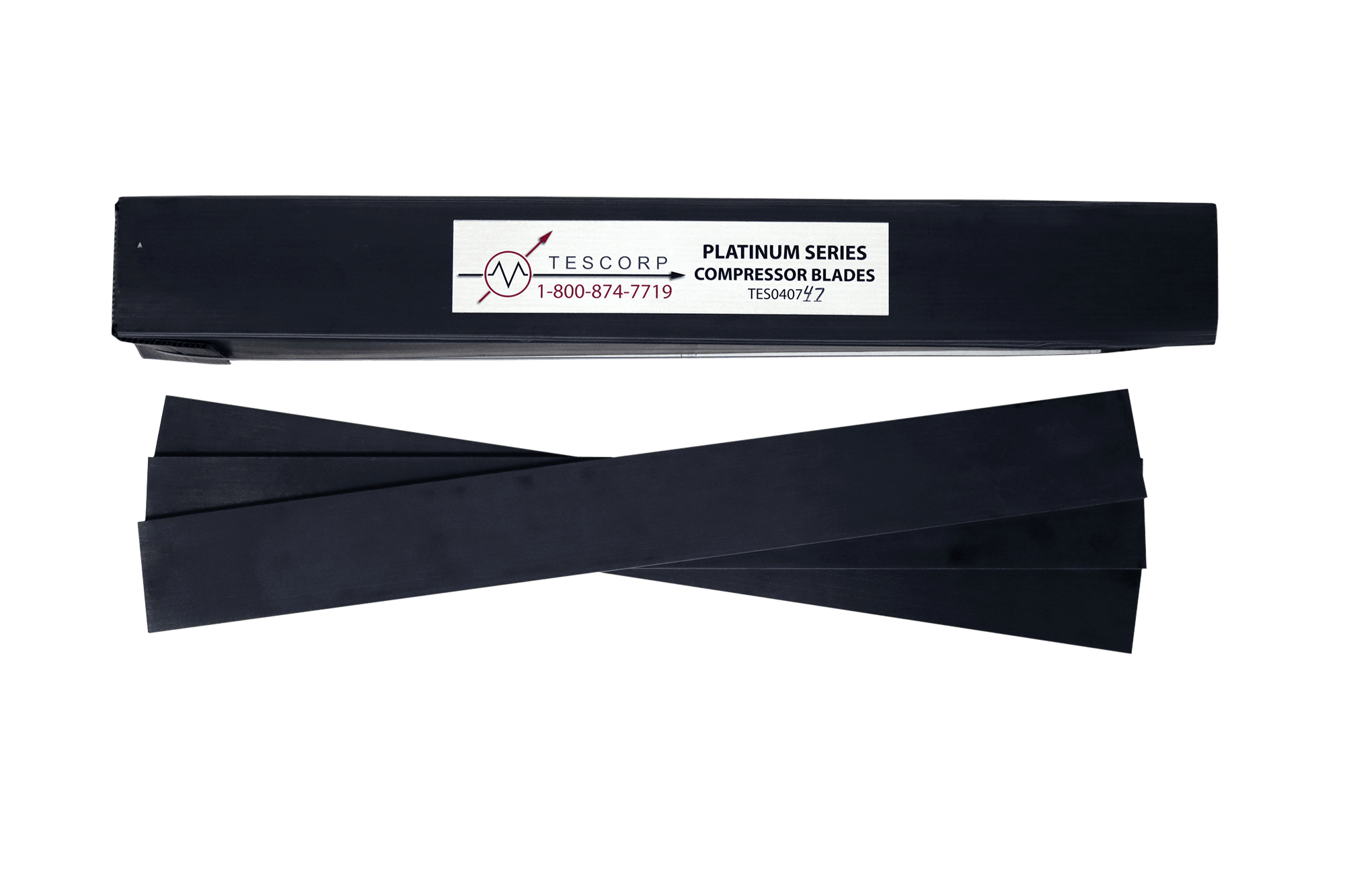 Compressor Blades for Rotary Vane Compressors
The new TESCORP "Platinum Series" carbon composite blade has been developed with new carbon fiber technologies and processes to replace the older style composite blades presently available.
The TESCORP "Platinum Series" blade is superior to the previous and existing blades in performance, endurance and is a proven enhancement to the full line of rotary vane compressors. Inferior blade materials are quite often utilized by both service shops and found in facilities warehouses as a substitute at a reduced price. Most are not a true duplicate and have been the cause of many catastrophic compressor failures.
Popular sizes in stock for immediate shipping
Reduce catastrophic failure due to significantly higher temperature resistance
4x more wear resistant than Kevlar and Phenolic vanes
Higher carbon content provides greater vane integrity
Inert to water/moisture so can be stored indefinitely
Patented process provides superior structural skin strength over other vanes on the market, protecting from delamination